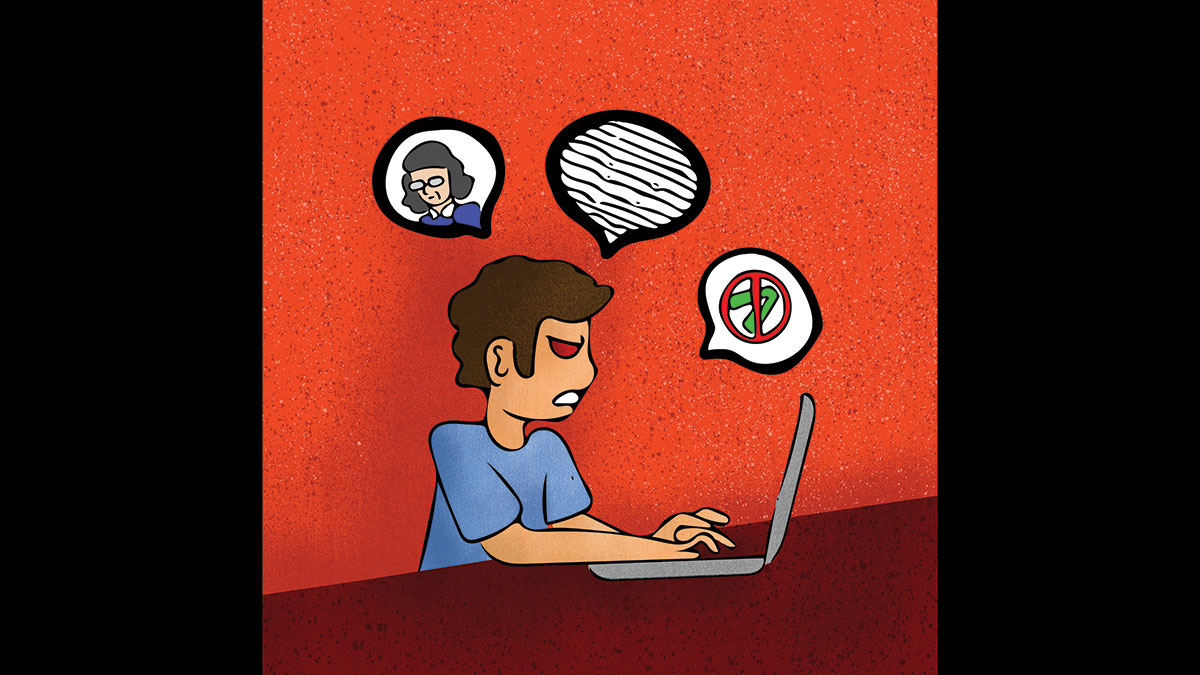 Image: Marie Espenido, The Gateway
I don't appear in the media very often. Occasionally, there's a mass email that goes out to Department of Psychology members, asking if anyone with a certain kind of expertise would mind talking to a reporter. A lot of the time, none of us are expert in what they're looking for. More often, you'll see a story on some of great research being done by UAlberta psychology researchers. Want to
know the truth about "midlife crisis"
"? Maybe
geographical differences in bird behaviours
? Or
why snunkoople is funny
? Is the
psychology of leadership
your thing? Effects of
screen time on young children
?
I've been mentioned in
the Gateway
once or twice. There was the memorable front-page story about me
proposing to my now-wife
--in class. (I'm not going to do
that
ever again...) I also had a little story published in 1989 or 1990 about my experience getting to campus in the middle of a massive snowstorm (called "Black Friday" I believe).
Recently, I was approached by a student who writes for the Gateway. She wanted my opinions on the topic of "revenge ratings", online postings made by disgruntled students that trash their instructors. In particular, the article mentioned RateMyProfessors.com and how their policies (and postings) seem to have changed recently.
I had a nice chat with the writer--about 20 minutes long. I thought I had lots of really quotable things to say--but then, I always think that. She ended up using one line of mine in the article, published January 19.It's a good read, if you're interested:
Rate My Prof's "revenge ratings" offer nothing constructive
.
Why aren't you studying?